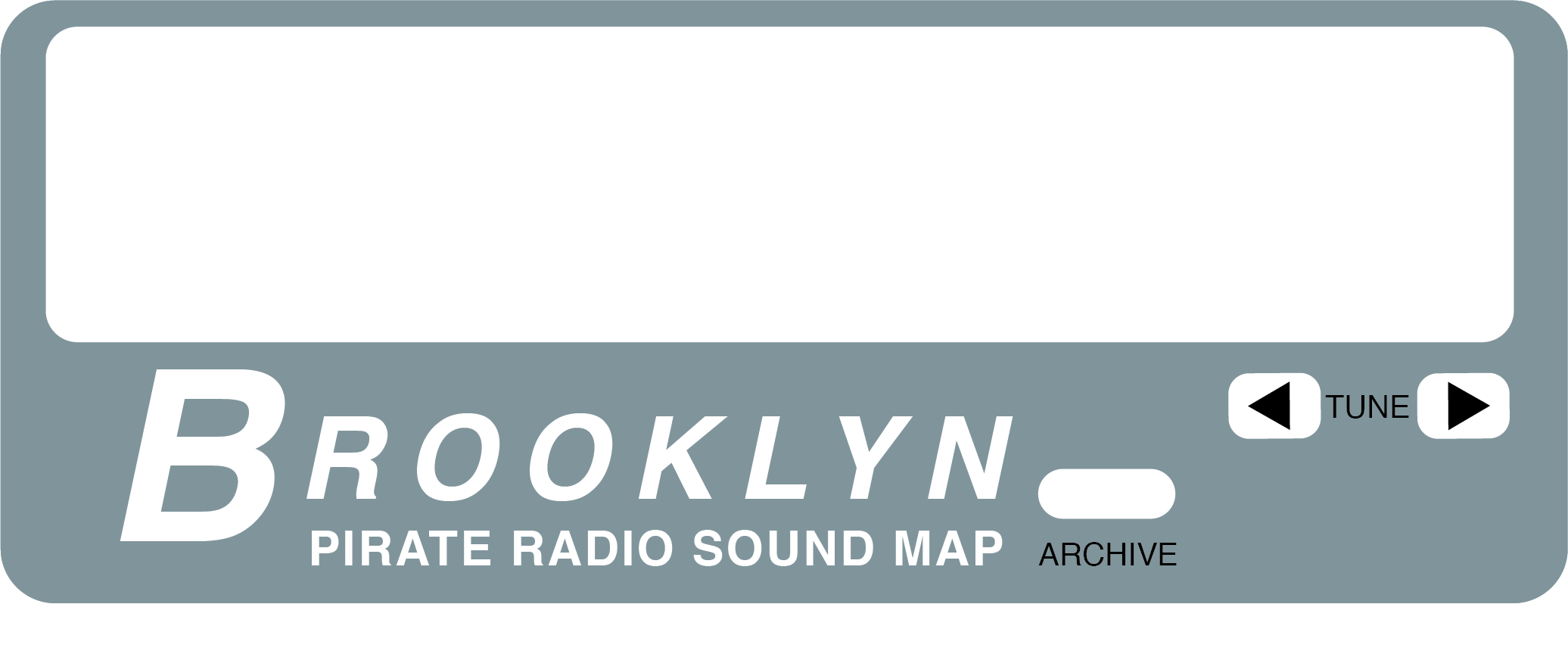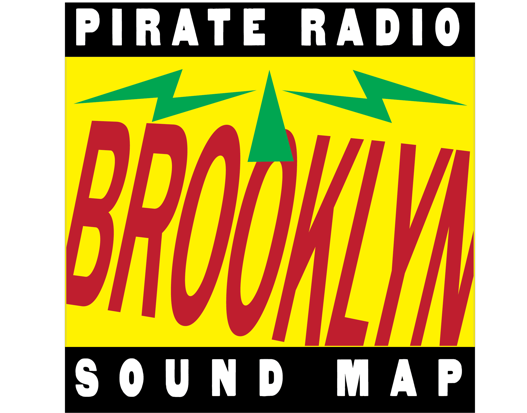 X
How to Use the Brooklyn Pirate Radio Sound Map (BPRSM)
The map loads playing a station from the BPRSM archive. (Click the "Play" button if autoplay doesn't start.)
Click on the tuner's ARCHIVE button to open a dropdown menu with additional clips of the selected station.
To Hear Other Stations:
Click on the tuning arrows.
Hover over one of the three pirate radio neighborhood zones and click for a list of stations that broadcast to those areas.
Select a station from the list and it will play on the tuner.
Station Status Indicator:
On-Air: currently broadcasting.
Off-Air: no longer broadcasting.
Sporadic: broadcasts irregularly.
Notes:
The tuner plays pirate radio clips recorded in Flatbush, Brooklyn by David Goren from September 2014 to the present.
The map zones reflect the neighborhoods where the pirate broadcasters aim their programming.
All information on pirateradiomap.com is based on intensive research, radio monitoring and interviews with listeners and broadcasters, media scholars, and regulators.
Specific station locations are not indicated. The intent of the Sound Map is to preserve an aural snapshot of Brooklyn's culturally diverse pirate radio landscape.
?